[24 Agustus 16.00 Pemeliharaan Selesai]Decisive Battle with the Mighty Bosses! Mission, Maps, and Equipment Updated!!

---
Challenge the Mighty Bosses! New Mission Released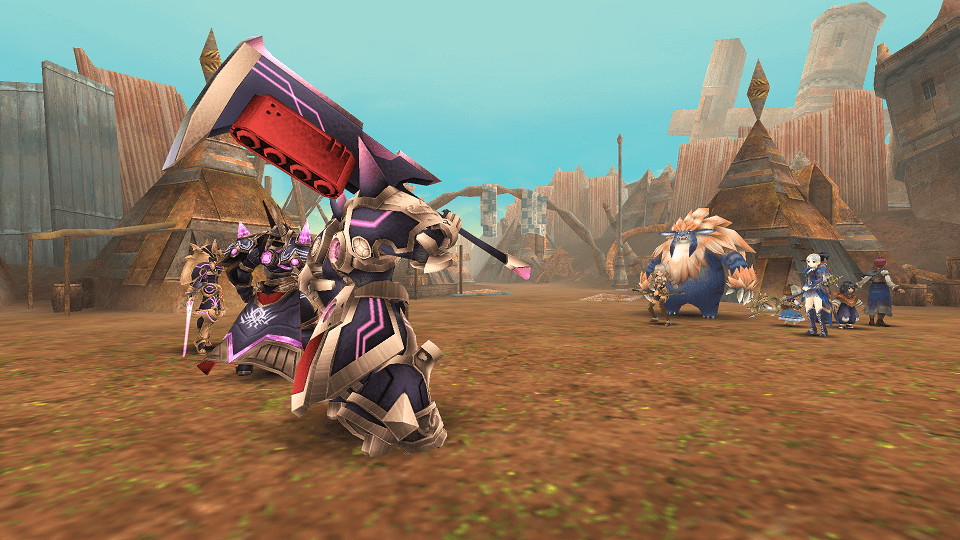 In the new missions of Chapter 6: "Black Knights of Lyark" and "The Mysterious Artifact", you will finally fight the bosses that have the key to solve the mysteries in this chapter.
They are much stronger than any other enemies, so you have to be prepared.
After the battle, you will explorer to solve the mysteries.
New Maps to Explore!

New Maps: "Klaspe Slum" and "Singolare Ruins" have been released along with the release of new missions.
You will see a heap of junk parts in "Klaspe Slum". On the other hand, many ancient relics exist in Singolare Ruins.
Prepare for the battles in each place!
More Power to Your Hands! New Equipment Released!

Along with the release of player level cap release, new equipment has been added.
You can get the new equipment including sub-weapons and additional gear from bosses and monsters.
---
Please refer to the following for other maintenance contents.
Maintenance Details
- Some of 2nd anniversary events have ended.
 The following contents have been removed during the maintenance.
 - Anniversary Arena
 - Drop of 2nd Anniversary Boxes  
 *Event item recipes will be available until August 31st.
- Lv Cap has been raised to 135.
- Item Storage P has been released.
- You can check up to 10 sent mails.
*You can check the sent mails after the maintenance.
- A new emotion has been added.
- You can check MP Cost of the skills in Combo.
- The required materials for the following items have been reduced.
 - Brutal Dragon Sword
 - Phyto Blade
 - Iron Exoskeleton Sword
 - Iron Exoskeleton Bow
 - Blaster Bow
 - Desert Mentum
 - War Bowgun
 - Magic Bowgun
 - Empress Bowgun
 - Ooze Staff
 - Mace of Destruction
 - Folium Staff
 - Scrader Mace
 - Vita Cores
 - Jade Wings
 - Volcanic Claws
 - Emeldia
 - Mauez's Pole
 - Floral Lance  
- The prizes for Toram Live Streaming have be sent.
- The prizes of Challenge Dungeon Score Attack Event have be sent.
- Minor improvements.
- Minor bug fixes.