[6/22 7:30 PM Maintenance Completed]Story Mission: Chapter 6 Started! New Maps&Enchant System for Avatar Items!!
---

Investigate, Hunt and Seek for Truth! New Story Released!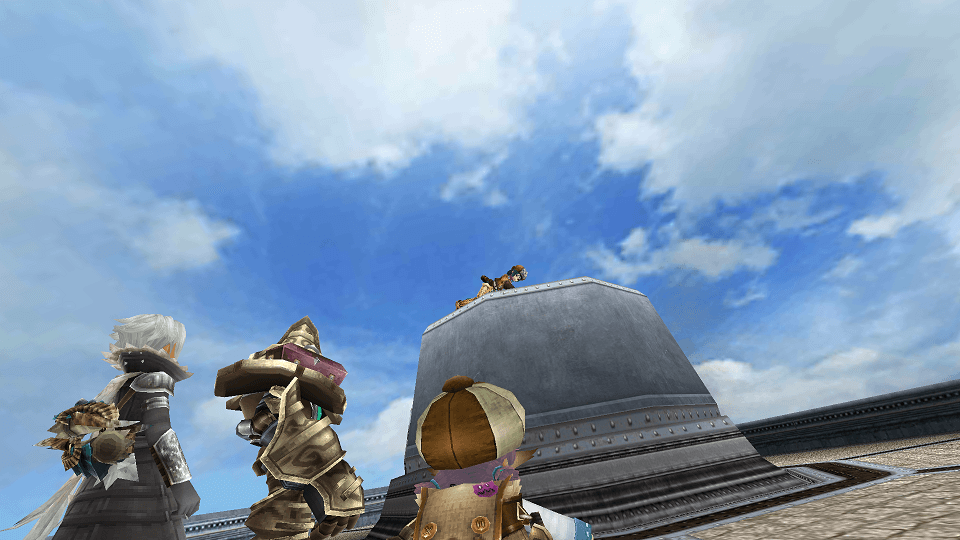 New main quests: "Demi Machina" and "The Town of Pax Faction" have been released.
You say good bye to "Fida" with whom you are traveling in the last chapter, and investigate the conflicting 2 factions at "Einklang", "Artillery Defense Line" and "Blazing Graben".
Revolution to Your Avatars! "Enchant System" Implemented!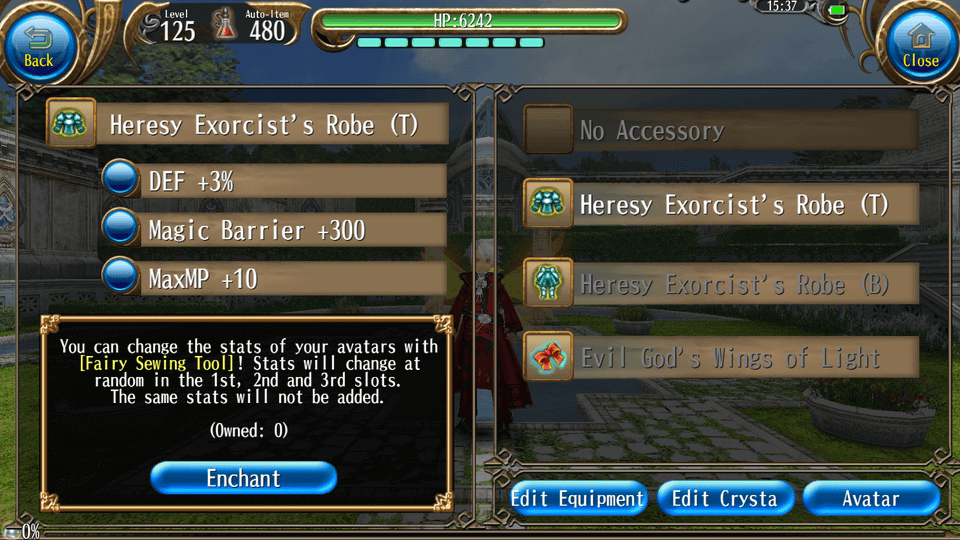 You can change the stats of your avatar items with "Enchant System" after the update. By using the special item: "Fairy Sewing Tool", you can put up to 3 stats per avatar at random.
You can get "Fairy Sewing Tool" from guild gifts, in-game events and by using Orbs (In-game currency).
For details, please check this link.
Information
We have sent "Fairy Sewing Tool" x10 to all the players to celebrate the implementation of Enchant Sysem.
They will be automatically sent to your accounts, so please check them from Menu > Community > Mailbox > Present.
Available Period
From: 6/22/2017 at 7:30 PM (JST/GMT+9)
Until: 6/29/2017 at 2:00 PM (JST/GMT+9)
New Feature: "Emotion Shortcut System" with New Emotions!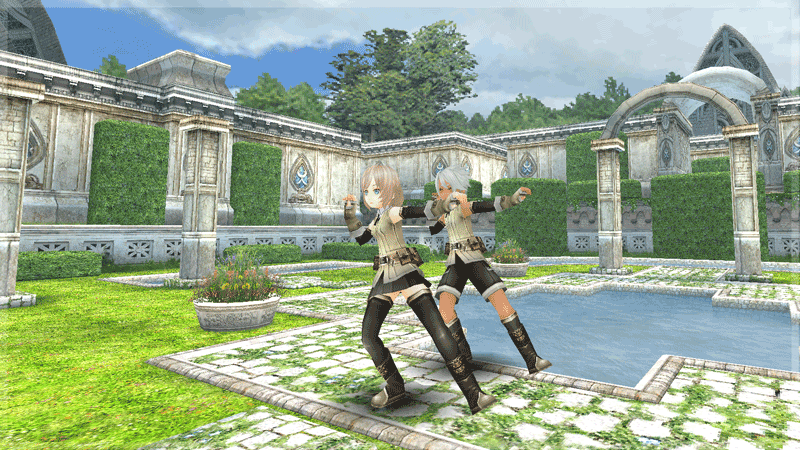 We have implemented "Emotion Shortcut", which enables you to communicate with other players much easier and in various ways.
You can register up to 10 emotions as the shortcuts. The shortcut bar will show up on the chat log and you can use the emotions easily.
Also, the long-awaited emotions "Flustered" and Dance (from A to F) have been added.
Please make use of the emotions for taking screenshots, communication with chat, and more!
How to Register Emotions
1. Tap Menu > Community > Emotion.
2. Tap "Show".
3. Tap "Favorite".
4. Select up to 10 emotions you want to register as shortcuts, and tap "Complete" to finish.
Notes
*If 5 or more emotions are registered as shortcuts, swipe on the shortcuts to show other registered emotions.
*You can switch show/hide by tapping "-" and "+" icon at the left of the shortcuts.
Get Materials Much Easier! Material Searching System Implemented!!
A new feature to confirm where to get the materials!
This will be a great help to your item creation.
Also, tap a monster on the mini map to confirm the items that the monster drops.
---
Please refer to the following for other maintenance contents.
Maintenance Details
- Lv Cap has been raised to 130.
- New Recipes will be added.
 The recipes for the following items have been added.
 Aranea Ore (Magic Device)
 Indigo Shield (Shield)
 Indigo Sword (One-Handed Sword)
 Intruder (Halberd)
 Wind Plunder (Two-Handed Sword)
 Gardien (Knuckles)
 Kukri (Dagger)
 Death Eater (Bow)
 Panzer Bow (Bow)
 One Eye Mask (Additional Gear)
 Mermaid Ears (Additional Geawr)
 Revita V (Consumable)
- Now you can show/hide equipped avatars.
- (6/21)The gifts for watching Live Stream have been sent.
 Tap the icon next to the avatar names in equipment screen to show/hide avatar items.
- New Emblems have been added.
- Defeating time shows up on the chat log when defeating bosses such as "Boss Colon" and "Eerie Crystal".- Banners for Event and Campaign Webpages will be displayed on Menu and News.
- Fix: Regarding the following items, the number of items created per set is unexpectedly high.
The number of items created per set will become "5" after the fix.
- Practice Revita
- Revita I
- Revita II
- Revita III
- Revita IV
- The following issue have been fixed.
 - The icons of presents from Toram Team not disappearing after receiving them.
- A monster doesn't disappear when defeated at the same time as its target changes from another player to you.
---
As the compensation for the maintenance, we would like to send the following items to all the customers.
They will be automatically sent to your accounts, so please check them from Menu > Community > Mailbox > Present.
Compensation Details
Orb × 1
Available Period
From: 6/22/2017 at 7:30 PM (JST/GMT+9)
Until: 6/23/2017 at 11:59 PM (JST/GMT+9)